MADONNA @ WAR
Madonna Demands Guy Ritchie is ARRESTED for letting Rocco stay in London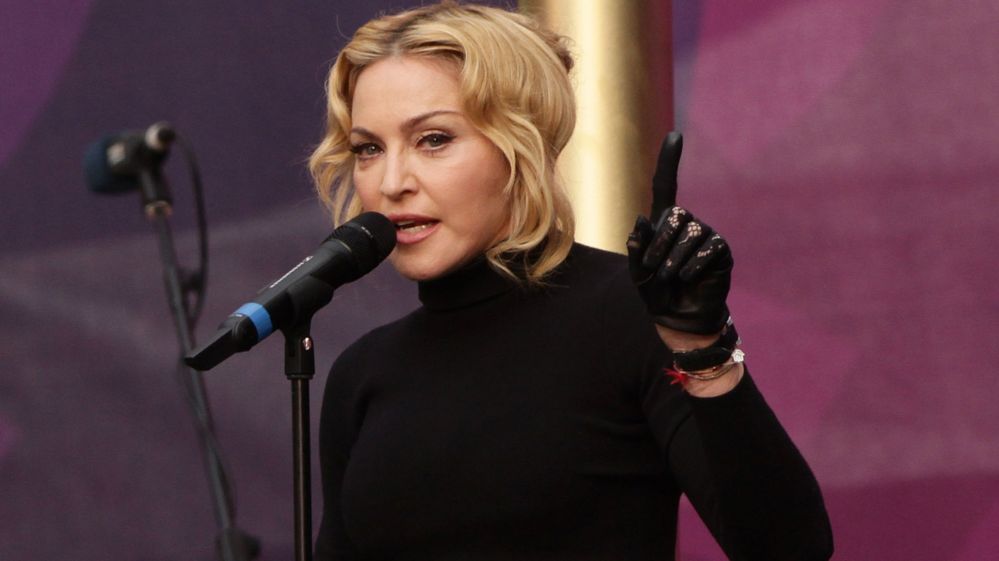 Madonna's lawyers have called for her ex-husband, Guy Ritchie, to be arrested after their fifteen-year-old son, Rocco, failed to return to her custody in New York.
Madonna's team made a somewhat dramatic demand for Ritchie's arrest during a Manhattan Supreme Court hearing on Wednesday March 2nd, which both Madonna and her ex-husband listened to over the phone. Their son had been living with Ritchie in London since quitting his mother's world tour in December, and since then, has refused to return to America.
But now the war has gone from courtroom to social media, where Madonna and Ritchie's new wife are competing to rub each other's lives in their faces. Madonna posted a picture of Christmas with three of her children, whilst Ritchie was at home with Rocco. As comeback, Guy's wife-of-six months, Jacqui, posted a wedding photo with Rocco standing beside the happily married couple.
Whilst the present and past wives of Guy continue to fight for attention, it looks like things aren't getting any brighter for Madonna if she wants to see her son in the US again. These fights are no way of helping anybody get anything.
Written by Natasha Francis Holland School, SW1